lage price kit deelvenster zonne-
Deze lage prijs kit deelvenster zonne-10w, bevat zonnepaneel, batterij, controller, met DC12V en USB 5V output., met lage kosten, hoge energie-efficiëntie, zeer geschikt voor landelijke gebieden waar zeer weinig elektriciteit is.
Het wordt wijd gebruikt om te kamperen, huis (supprt led lamp verlichting, gratis mobiele telefoon)
3 PC's 12v 3w led lamp of led buis (optioneel)
Volledige voldoende capactity lithiumbatterij 12V5AH
5 M zonnepaneel kabel & lamp kabel van 5 M
Zeer gemakkelijk te installeren
Wanneer zonnige dagen, zonnepaneel produceren macht huis apparatuur rechtstreeks leveren, teveel macht zullen opslag in batterij,
Wanneer geen zon (slechte dag of 's nachts), omvormer nemen vermogen van batterij leveren huis uitrustingen.
Als u een snelle informatie wilt, voeg mijn whatsapp: +8618218819267
Productbeschrijving van Kit paneel zonne-
MTO-SL126
Feature of Kit Panel Solar
* Home lighting
* Mobile/MP3/MP4 charger
* Plug and play solar kit with handle
Solar Panel
1pc 18V10W polycrystalline panel+ 5m cable
Lithium Battery
1pc 12V5Ah rechargeable
Lamp
3pcs LED 3W lamp + 5m cable of each bulb
USB port:
1pc 5V output for mobile, MP3,MP4, digital camera charging
Indicator
LEDs 25%, 50%, 75%, 100%
Fully charging time
About 8 hours
Lighting time
About 5 hours
Weight/ctn
N/W:20kg, G/W:24kg
Packaging of Kit Panel Solar
10pcs/ctn
carton size: 600*350*250mm
20ft container loading: 495 cartons(4950 pcs)
40ft container loading: 1067 cartons(10,670 pcs)
Foto's van lage prijs kit deelvenster zonne-10w: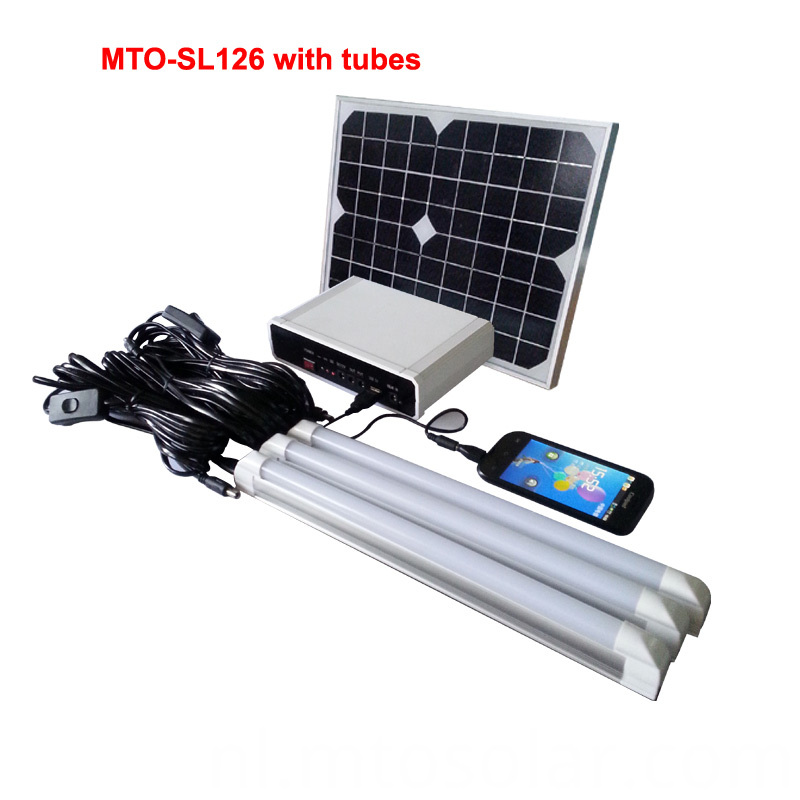 Solar verlichting systemo van Kit Panel zonne-energie
lage prijs kit deelvenster zonne- bevat modules voor zonnecel, solar batterij, zonne-controller, LED-lampen en de kabel van de lader van USB. Het is een systeem dat speciaal ontworpen om te voldoen aan de vraag van de klanten van elektriciteit is wanneer ze gaan naar de camping of er geen verlichting is. Het kan worden toegepast op alle gebieden dat elektriciteit schaars is. Zeer grote schaal gebruik. Het kan laden voor mobiele telefoons, lampen, mp3 en andere DC producten opladen.
Is speciaal ontworpen voor Afrika markt en de derde wereldlanden, waar veel zon, maar de sluis van elektriciteit is.
The System Kit kan het vervangen van de traditionele verlichting.
kenmerken & voordelen van Kit Panel Solar:
AC of zonnepaneel opladen connector voor het opladen van mobiele telefoons, mp3 ets.
Veiligheid en gemakkelijke installatie, Plug en play-systemen;
Goede kwaliteit paneel om de hoge efficiëntie en lange levensduur behoeften;
Zonne-automatische verlichting controller: met verstelbare uitvoering tijden, overmatige huidige bescherming;
hoog rendement LED chip
Super heldere hight lumen uit zetten
milieuvriendelijk
standaard gloeilamp
Opknoping haak voor belichting, koolstofarme licht
Flexibel ontwerpen per clientaanvragen;
Bedrijfsinformatie: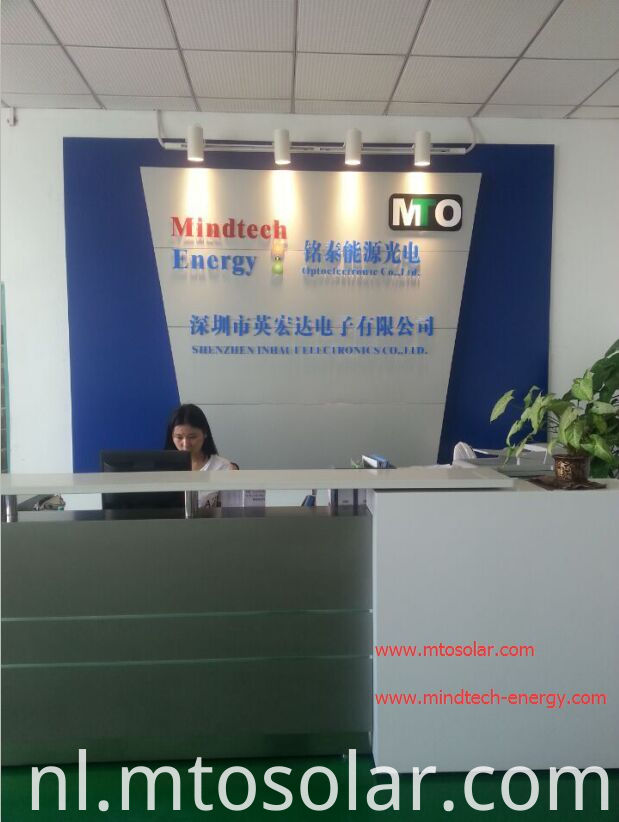 Product Categorie : Zonne-Dc verlichting Kits